Now is your chance to get these 17 high-quality health and wellness PLR products for one low price, and will be the last time they are ever sold. The retirement sale ends in one week, so hurry before they're gone forever!
Health PLR Retirement Sale - Get Them for Just $1 Each
Jenn here from Health & Wellness PLR. I have an awesome opportunity for you to get a big bundle of health PLR packs, reports, and bundles from my store at a huge discount.
The 17 PLR packs and reports in this retirement special are all on trending health topics like Paleo, keeping your kids healthy, Pilates, Reiki, and lots more.
You get to benefit from the retirement sale by getting all 17 packs for just $17.
Why Should You Buy This PLR Retirement Special?
By grabbing this limited time PLR retirement package, you are not only saving over 80% on the entire package, but this will be the last time they are ever sold.
Health & Wellness PLR currently has more than 230 products in the store, and this is after retiring 20 products a few months ago. I add a lot of health content, both with small and larger packages, on a consistent basis, so they add up fast.
The retirement special is to help make room for new content, which unfortunately means retiring some of the current content.
The good news for you is that you get to stock up while saving a lot of money on high-quality health content.
This is only available for a limited time - after 7 days, the special is gone, and the products are removed from my store, healthandwellnessplr.com.
The paleo diet is typivally easy to keep up with at home because there is a full kitchen and lots of cooking options. However, when people are traveling, they are limited with what they can bring or eat. The following report offers some easy suggestions for traveling on the paleo diet, from road trips and airplanes, to traveling by bus or train.
'Paleo While Traveling' Report
8 Pages, 7 Sections, 2,718 Words
1. The Importance of Preparation
2. What to Look For in a Hotel
3. How to Keep Food Cold
4. Foods You Can Keep at Room Temperature
5. Snacks to Bring On the Plane
6. Road Trip Paleo Foods
7. Selecting the Right Restaurants
This big thyroid PLR bundle includes articles, a report, social media posts, images, and more all rolled into one bundle. You get a variety of content for all different types of thyroid conditions, helping you to promote everything from supplements to Fitbits and essential oils. It fits with any type of health, wellness, fitness, diet, and holistic blog or website.
'Arthritis' - 10 PLR Articles
This arthritis PLR pack is perfect if you are in the health or senior niche. Arthritis is more common among older adults, but many other people also struggle with it, so there is a lot of potential for promoting it. You will also see lots of opportunities within these article topics to promote products, such as arthritis gloves and essential oils.
'Boosting Fertility' - 10 Articles
While in the past, getting pregnant and facing infertility has been a bit of a taboo subject, more people are starting to talk about it. As a marketer, you have the opportunity to promote to a massive audience that are willing to do and try just about anything to conceive.
This PLR pack provides 10 articles that go over ways to boost a man and woman's fertility. It can be used for general fertility, getting pregnant, infertility, and natural health, since most recommendations do include some natural and holistic health options.
'Men's Health' - 8 Articles
This PLR pack is all about men's health. It covers a lot of different aspects of it, including diet and exercise, medical tests, herbs, vitamins, and even improving your lifespan.
The great thing about men's health is that it can be used for so many different micro-niches within the health and wellness category. It is used for special diets, holistic and natural health, medical topics, fitness, protein drinks and shakes, cookbooks, and tons more. There really is a lot you can do with it and tons of products to promote.
'21-Day Fix Bundle' - Articles, Report, Bonuses
Get this big, high-quality PLR bundle all about the 21-Day Fix. It includes a combination of articles, report, product reviews, images, and social media posts.
What You Get in This PLR Bundle
15 PLR Articles (or Blog Posts)
5-Page Report w/cover
5 Product Reviews
15 Tweets
15 Facebook Posts
15 Images
5-Page Report About the 21-Day Fix

'Guide to Starting the 21-Day Fix' Report
5 pages, 4 sections, 1,971 words
1. What Additional Products Will Make 21 Day Fix Easier?
2. Tips for Beginners Starting the 21 Day Fix Workouts
3. 4 Ways to Stay Accountable for Your 21 Day Fix Workout
4. 5 Foods You Can Always Find for 21 Day Fix
15 Articles About the 21-Day Fix
The 21-Day Fix bundle also comes with 5 product reviews.
'Insomnia Bundle' - Articles, Report, Bonuses
According to the Sleep Health Foundation, about 1 in 3 people suffer from insomnia. As a marketer, this gives you a massive audience to promote to when it comes to having trouble sleeping. There are a lot of products you can promote, from essential oils and healing crystals, to yoga and fitness supplies.
This PLR bundle gives you a great place to start when adding content for promoting to people with insomnia. It includes 15 articles, a report, social media posts, and images that can be used for blog posts, opt-ins, and autoresponders.
What You Get With This PLR Bundle
15 Articles
6-Page Report
Editable Report Cover
15 Images
15 Tweets
15 Facebook Posts
6-Page Report About Insomnia

'Creating a Bedtime Ritual' Report
6 Pages, 5 Sections, 2,280 Words
1. Why You Should Create a Sleep Ritual
2. Bedtime Teas For Better Sleep
3. Yoga Poses For Deep Sleep
4. Breathing Techniques For Better Sleep
5. Reasons to Set a Nighttime Temperature
15 Articles About Insomnia
'Quit Smoking' - 10 Articles
This PLR pack includes 10 articles that provide help for quitting smoking. They cover a variety of different methods, from the cold turkey method, to using natural remedies. There are a lot of products you can promote with this content. You can use them as blog posts, turn them into an opt-in for your list, or create a report that you can sell right on your blog or website
'Instant Pot' - 5 Articles
The Instant Pot is a HOT appliance right now. people love it for the fact that it helps to cook foods extremely quickly, while also helping to make healthier meals at the same time. This PLR pack is all about using the Instant Pot, but also doing so for healthy, low-fat, and low-carb meals. This PLR pack is a great way to add more content to your blog and promote this popular product to the masses.
'Breaking Sugar Addiction' - 6-Page Report
When people think about getting healthy and losing weight, they often try to choose a type of diet to follow, reduce their carbs, and choose whether or not to vegetarian or not. However, one thing too many people forget about is the link between sugar consumption and obesity, not to mention the many other health problems associated with having too much sugar.
This report goes into the dangers of sugar and provides some tips for breaking sugar addiction. It is a 6-page report with an intro, 4 sections, and 2,312 words. Since a lot of people prefer splitting up a report into articles, I have done that for you! Included is this same report, but in 5 articles instead. So it is easy to use either one.
'Breaking Sugar Addiction' Report
6 Pages, 4 Sections, 2,312 Words
1. The Dangers of Being Addicted to Sugar
2. Hidden Sources of Sugar
3. The Stages of Quitting Sugar
4. Tips for Getting Through Sugar Cravings
'Type 2 Diabetes' - 10 PLR Articles
This PLR pack includes 10 articles (or blog posts) all about type 2 diabetes. The content relies heavily on healthy lifestyle changes to manage this form of diabetes, so even if you have a diet or fitness blog, it works great there too.
'Intro to Pilates' - 10 PLR Articles
Get 10 high-quality articles all about Pilates. These cover the basics and all the FAQs your readers will be wondering about, including what it is, the health benefits, how to do it, equipment to use, and different forms of Pilates.
'Raising Healthy Kids Bundle' - Articles, Report, Bonuses
This PLR bundle is perfect if you are in the health or family niche. It not only talks about the importance of eating healthy and exercising, but it has a kids and family twist to it. You can use the blog posts as-is, or put them into a report. The content in this bundle can also be used as an opt-in upgrade for your list or an autoresponder series.
What You Get With This PLR Bundle
15 Articles
5-Page Report
Report Cover
15 Images
15 Tweets
15 Facebook Posts
5-Page Report About Raising Healthy Kids

'Kid-Friendly Healthy Lunches' Report
5 pages, 5 sections, 2,092 words
1. Faux Lunchables For Kids
2. Self-Serve Bento Lunch Ideas
3. Fun and Healthy Wraps For Kids
4. Turning Leftovers Into Kid Lunches
5. Super Easy Snack Foods
15 Articles About Raising Healthy Kids​
​
'Low-Carb Diets' - 10 PLR Articles
These days, it seem like it is all about going low-carb. While there are a lot of specific diets like Atkins, Keto, and Paleo, you might want to just promote general low-carb diets to your audience. That is what this PLR pack is going to help you with.
It includes 10 PLR articles about starting and following a low-carb diet, including what to eat, some recipe ideas, and tips for getting started. You can promote tons of products, including cooking tools and appliances, cookbooks, and lots more.
'Reiki' - 10 PLR Articles
During a reiki session, hands are used to channel energy and help to heal your body, mind, and soul. It can be used for everything from physical pain to emotional distress. With natural and holistic health being such a HOT topic right now in the health niche, this pack will be the perfect way to promote products. You can use it to promote products like essential oils and oil diffusers, instructional books on reiki and chakras, and even mats or pillows for resting while doing reiki.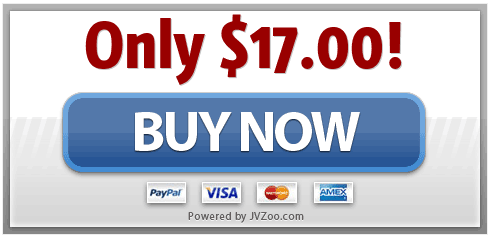 Yes, I Want Instant Access!
Get these 17 PLR products before they retire and are gone for good.
You will get instant access to the following 17 topics: