Social anxiety affects approximately 15 million people in the United States alone, according to the Anxiety and Depression Association of America (ADAA). It is one of the most common forms of anxiety, which make up about 40 million adults in the U.S.
This is a massive audience you can help with content that targets them specifically. Not only does this Social Anxiety PLR special provide you with plenty of content to get started with this micro niche, but there are many different ways to promote products that are going to help anyone with this anxiety disorder. ​
If there is one group of people more likely to look for information online first before talking to friends, loved ones, or their doctor, it is people with social anxiety.
You can help people like myself and the other millions of adults struggling with it every single day.​
Why You Should Incorporate Mental Health Content on Your Blog
When you look up anxiety, social anxiety is bound to come up before too long. Not only is it one of the most common types of anxiety disorders, but in some ways, it is one of the most difficult to deal with.
Why?
Because it affects your everyday living to an extreme degree. There are different levels of social anxiety, but for many, just leaving your house to run errands or drop your kids off at school feels like pure torture. This can lead to intense worry, fear, anxiousness, and even panic attacks.
More and more people aren't just dealing with their anxiety, but they are looking for solutions. Not just medication, but ways they can learn how to cope with the root of the fear.
This is where you come in.
I put this PLR special together as a way for you to have plenty of new, fresh content that is informative and will help others with this form of anxiety. It comes with everything you need to get started, including an in-depth eBook all about social anxiety, 20 new articles, graphics for posting on social media platforms, and even a list of products you can promote.
Speaking of promoting..
The Big Question.. What Can You Promote?!
There are actually tons of products you can promote to people with social anxiety using the content in this PLR package. Here are a few to consider:
Journals and writing utensils
Art and craft supplies
Self-help books specifically for social anxiety
Books about cognitive behavioral therapy
Fidget toys
Adult coloring books
There is also a bonus document that isn't included in the price of this PLR special. This is a document that will list 20 best-selling products from Amazon that you can promote. Not only do you get links so it is easy to find them and grab your affiliate link, but you get an idea of the variety of products people with social anxiety might be interested in purchasing.
---
Don't Miss This One-Time Offer
Upgrade Offer: 6 Brand New PLR Reports About Anxiety
After you purchase the Social Anxiety PLR Special, you will get an offer to get another 6 PLR reports about different anxiety disorders and phobias. Every report is 10 pages long and includes a report cover. Here are the topics:

1. Ways to Deal With Social Anxiety
2. Generalized Anxiety Disorder
3. Panic Attack Disorder
4. Post-Traumatic Stress Disorder
5. Obsessive-Compulsive Disorder
6. Common Phobias
You get 60 new pages of content and covers for just $20.
​
Click Buy Now to grab this Social Anxiety PLR special.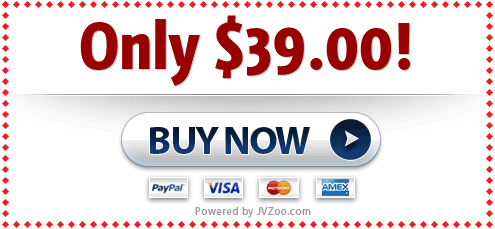 ---
Due to the nature of PLR products, this product is not refundable.
PLR Rights Terms:
1. Don't put my name on it.
2. Don't give away, trade, or sell the rights of this PLR to anyone.