5. Yoga & Meditation - Premium PLR Bundle
This big Premium PLR bundle is all about yoga and meditation. It is ideal if you like to talk about natural and alternative health options, since there are so many different benefits of both yoga and meditation. Use these topics together or separate with the content provided.
This comes with a large amount of content, including 50 pages of written content and 25 graphics all ready to be edited and added to your blog.
Please Note: This is from the June 2018 Natural Healing PLR Club membership content.
The Yoga & Meditation Bundle Includes:
25 Articles
25 Social Graphics
Short Report - Yoga & Meditation for Self-Care
Long Report - Meditation on the Go
10 Autoresponders


6. Healthy Lifestyle Habits - PLR Bundle
Remind your readers of their New Year's Resolutions, or just use this new PLR content to show the importance and ease of developing healthy habits.
The Healthy Lifestyle Habits PLR bundle is all about developing good habits to be healthier on a daily basis. It doesn't rely on trendy diets, excessive workout routines, or being overwhelmed with trying to be as healthy and clean as possible.
The content encourages making small changes each day and working on general health and wellness.
You will get 25 brand new articles, along with 25 graphics. This is plenty for you to add content to your blog, create an email series, and put some articles together into a report.
The Healthy Lifestyle Habits PLR Bundle Includes:
25 Articles
Text and Word Format
25 Social Graphics


7. Habits for Happiness - 10 Articles
Self-improvement is something just about everyone is interested in learning more about. This PLR pack addresses simple changes to make every day that will make someone happier and more fulfilled in their life. It covers everything from diet and exercise to meditating and journaling, so there is a lot of promotion potential here.
8. Foods for Insomnia - 5-Page Report
This PLR report is all about following a healthy diet to help people sleep. It not only helps health-related blogs that cater to eating right and dieting, but also for insomnia, and natural health in general.
'Foods for Insomnia' Report
5 pages, 19 sections, 1,543 words
1. Dark Chocolate
2. Chamomile Tea
3. Cheese
4. Walnuts
5. Lettuce
.. and more.
9. Mindfulness - PLR Bundle
Mindfulness is the act of living in the present and putting all the focus into what is happening right now. It is an excellent way for people to reduce their stress, eat better, and live a happier life.
This PLR bundle is all about mindfulness and mindfulness meditation, which is currently a hot topic and something many people are looking into. There are many ways to promote products with this topic, from essential oils and diffusers, to books about mindfulness, meditation pillows, and CDs of meditation tracks.
The Mindfulness PLR Bundle Includes:
15 Articles
Report - Mindfulness Meditation
15 Images
30 Social Media Posts


10. Journaling Your Life - eBook Bundle
Get this brand new eBook all about daily journaling. It is called Journaling Your Life, because it teaches you to how to document each aspect of your life right in your journal.
The eBook will guide your readers through different ways to document their life with their journal, including saving memories, creating short and long-term goals, finding more clarity and self-awareness, and even how to be more happy in their life with the journal.
The Journaling Your Life Bundle Includes:
'Journaling Your Life' eBook - 28 pages, 7 chapters, 1,589 words
Editable eBook eCover w/PSD file
eBook Broken Up Into 7 Articles
10 Journaling Prompts
18 Royalty-Free Images
​
11. Natural Health - Premium PLR Bundle
This PLR bundle is all about natural and holistic health. It provides an extensive collection of natural health topics, including healing herbs, essential oils, DIY organic products, and a lot more.
There are articles, graphics, reports, eCovers, and autoresponders to use for the natural health niche.
Please Note: This is from the July 2018 Natural Healing PLR Club membership content.
The Natural Health Bundle Includes:
30 Articles About Natural Health
30 Social Graphics
5-Page Report - Dandelion for Natural Healing
10-Page Report - Healing Herbs for Fatigue
2 eCovers w/PSD and 3D versions
10 Autoresponders
​
12. Healthy Mindset - PLR Bundle
The Healthy Mind, Healthy Life PLR bundle is all about improving your life one step at a time. It will guide you and your readers through self-improvement and personal growth by showing you the importance of having a positive mindset, with things like bullet journaling, mindfulness, setting goals, positive thinking, and avoiding common pitfalls people often need to overcome.
This PLR bundle is an excellent way to start or continue with this topic, including 25 pages of content, graphics, covers, and images for you to use.
The Healthy Mindset Bundle Includes
5-Page Report - Practice Mindfulness with Your Bullet Journal
5-Page Report - Self-Improvement Starts with Self-Reflection
2 eCovers - with PSD Files for Editing
15 Articles About Mindset, Positive Thinking, and Self-Improvement
15 Social Graphics
20 Royalty-Free Images
13. Journaling & Coloring - PLR Bundle
Show your readers how to take casual journaling and transform it into passionate journaling with this brand new PLR bundle.
You will get 20 new pages of content, including articles, an opt-in report, and product reviews, plus eCovers and images to use.
This is an excellent bundle that combines different aspects of journaling, including traditional and bullet journaling, as well as some fun adult coloring topics.
The Journaling & Coloring Bundle Comes With:
5-Page Report - Mastering Journaling: Tips and Tricks to Become a Journaling Expert
Editable eCover
10 Articles
5 Product Reviews About Coloring Books
20 Royalty-Free Images


14. Men's Health - 12 Articles
This brand new Men's Health PLR bundle provides an excellent variety of prewritten articles to add to your blog. If you have a male audience, they will be interested in the high-quality content provided here, from helping them to burn fat and gain muscle, to learning about mental and physical health conditions.
15. Winter Self-Care - PLR Bundle
This brand new PLR bundle is all about self care in the winter. It not only includes general information about self-care, but the articles and report reference the importance of taking better care of yourself in the cold, winter season.
With winter, often comes a lot of emotional, mental, and physical challenges. You might experience a higher risk of the cold or flu, affecting your physical health, have holiday stress, or may suffer from SAD - seasonal affective disorder.
Proper self-care can help with all of this and much more. With this PLR bundle, you have everything at your arsenal to promote products that can help your readers, plus enough valuable content to keep them engaged.
The Winter Self-Care Bundle Includes:
15 Articles
5-Page Report - Get Cozy with Hygge
Editable eCover
15 Social Media Graphics
20 Royalty-Free Images


16. Rainbow Meditation - 6-Page Report
Explore your inner peace and discover new ways to meditate with this brand new PLR report all about the Rainbow Meditation Technique.
Guide your mind through each of the 7 colors of the rainbow, as they correspond with each of your body's chakras.
Show your readers how they can relax and find inner peace using this easy meditation method.
'Rainbow Meditation' Report
6 pages, 3 sections, 1,867 words
1. Aspects of Meditation and Self-Discovery
2. The Rainbow Meditation Technique
3. Benefits of Meditation
17. Depression - PLR Bundle
Depression affects millions of people every day, leading to mental, emotional, and even physical problems. This is a topic that every health or mental health blog should cover, since you most likely have a lot of readers who are dealing with it. This PLR bundle goes over different aspects of depression, from the common and less common signs, to the different types of depression and ways to get help. There is also a report that discusses natural remedies for depression.
You have a lot of opportunities for promoting products with this bundle as well. You can promote journaling supplies, supplements and vitamins, health products for those changing their diet, and tons of fitness products. Essential oils, diffusers, meditation pillows, and mood music can also be promoted.
The Depression bundle Includes:
15 Articles
5-Page Report - Natural Remedies for Depression
eCover
30 Social Media Posts
15 Images


18. Stress Relief for Workaholics - 8-Page Report
Experiencing stress is something everyone goes through, but self-diagnosed workaholics tend to have a harder time dealing with it.
They often find that their work keeps them from truly relaxing the way they should, so they simple accept it and try their best to stick to their responsibilities, which unfortunately means their mental health suffers for it.
If you believe this is common among your readers or subscribers, this PLR bundle is just what they need. You will get a report all about stress relief for workaholics or anyone that works a lot, as well as articles made from the report, eCovers, and images.

'Managing Stress as a Workaholic' Report
8 pages, 5 sections, 2,726 words

1. Signs You Might Be a Workaholic
2. Negative Effects of Being a Workaholic
3. Finding a Good Work-Life Balance
4. Healthy Lifestyle Changes
5. Ongoing Stress Relief Methods
19. Journaling Habits - 7-Page Report
Journaling continues to be a hot and trending topic - and for good reason. It is easy to do, inexpensive, and can be done anywhere. People who journal do so to find more clarity, express their emotions, find triggers for mental or physical health conditions, and practice mindfulness.
If you have a health blog or list, you can bet your readers are either interesting in starting journaling, or trying to find motivation to do it daily. That is exactly what this PLR report provides them.
The 7-page report goes over ways to get started and stick to a daily journaling routine. It is a high-quality report you can use as an opt-in, free content upgrade, or broken up into blog posts or emails.

Turning Journaling into a Habit
7 pages, 6 sections, 3,089 words

1. Discover Your Why
2. Choosing What to Write About
3. Set Up Your Journaling Environment
4. Decide When You Want to Journal
5. Find Your Motivation
6. Keep it Personal and Private
20. Journaling in the New Year - 10-Page Report
With the new year right around the corner, now is the perfect time to start encouraging your readers to make a fresh start and improve their life. One of the best ways to do this is with journaling.
Journaling provides so many amazing benefits at the start of a new year, from helping them to work on New Years' Resolutions, to setting goals and plans for the year. It can help with emotional health, physical health, dieting, business, and so much more.
You will get a high-quality PLR report, a custom report cover, and images to go with it.

Journaling in the New Year
10 pages, 8 sections, 4,110 words

1. Why You Should Start Journaling in the New Year
2. Types of Journaling to Choose From
3. How a Bullet Journal Can Help You
4. Types of Goals and Lists for Your New Years' Journal
5. The Power of a 5-Minute Gratitude Journal
6. Finding Time to Journal Every Day
7. How to Use the Journal for Your New Years' Resolutions
8. Simple Questions to Help You Decide What to Journal About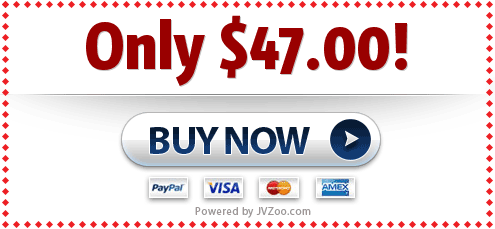 Yes, I Want Instant Access!
Get these 17 PLR products before they retire and are gone for good.
You will get instant access to the following 17 topics: