Now is your chance to join the HOT and POPULAR Bullet Journaling craze with this brand new, high-quality PLR package. This evergreen niche exploded, and continues to provide more opportunities for increasing your profits year-round.
The Growing Popularity of Bullet Journaling
Journaling is one of those niches that never seems to go out of style. By talking about journaling (and bullet journaling) with your readers, you are keeping them engaged in a topic they care about, while also providing yourself with some amazing promotional opportunities.
Not only has journaling rapidly increased in popularity in the last few years, thanks in part to social media like Pinterest and Instagram, but new forms of journaling have become even more attractive to your audience, like bullet journaling.
This takes journaling to a whole new level, and the content in this PLR special will help you show your readers exactly how it can benefit them.
How is Bullet Journaling Different?
With bullet journaling, as opposed to traditional forms of journaling, there is less writing involved, and more organization. Bullet journaling provides an entire organizational system that allows your readers to keep track of and sort all their thoughts, tasks, goals, aspirations, collections, and much more.
Developed by Ryder Carroll in 2013, bullet journaling has become the go-to journal, planner, and organizational system for millions of people. A bullet journal uses a variety of tools to be effective, including an index and numbered pages, calendar spreads and monthly logs, collections and lists, and unique pages designed by the individual. *Please note: Bullet Journaling is trademarked to Ryder Carroll, so you should provide attribution.
It is completely customizable, which is one of the biggest attractions of this form of journaling.
Another reason people love it? It's easy.


Why Choose Niche Marketing With Bullet Journals?
Bullet journaling is a universal niche that is appealing to many types of people. It is great for fellow bloggers, business owners, professionals, students, parents, teenagers, and everyone in between.
There are more than 100,000 searches each month for bullet journaling alone. You have the opportunity to promote a wide range of journaling supplies simply and easily with the prewritten content I have provided you in this PLR package.
It is Easy to Get Started
With this eBook and related PLR assets, you can give your readers everything they need to understand bullet journaling and get started on their own.
You will also get professionally-designed eCover graphics to go with the eBook. The flat version and all four 3D versions of the cover come with PSD files, making them easy to edit.
The following 3D versions of the cover are available:
Custom Printables for Your Bullet Journal
Give your readers what they are really looking for - printables! With these printables, you can edit them in Powerpoint, then provide them as a bonus or an opt-in incentive for signing up for your list.
'Staying Organized with Bullet Journaling' Report
Need more bullet journaling content? The 'Staying Organized with Bullet Journaling' report is perfect to be used as an opt-in for your blog. It delves deeper into the uses of bullet journaling, covering one of the more popular topics - organization. This report teaches your readers exactly how a bullet journal can help them get more organized in their personal and professional life.

Staying Organized with Bullet Journaling - Report Topics

10 pages, 7 sections, 4,443 words

1. How a Bullet Journal Can Help You Stay Organized
2. Organizing Your Household
3. Work and School Tasks
4. Holiday and Party Planning
5. Fitness and Health Organization
6. Passwords and Other Essential Info
7. Migrate Your Incomplete Tasks
Report eCover Graphics
The 'Staying Organized with a Bullet Journal' prewritten report also comes with an editable cover, including four 3D versions.
'Starting Your Own Bullet Journal' Email Series
This 14-day email series about 'Starting Your Own Bullet Journal' is the perfect way to keep your readers engaged after they join your list. Not only will you be able to teach them the basics of bullet journaling, but you can link the emails to blog posts when you want to talk more about journaling and promote journals, pens, and embellishments.
Autoresponder Topics Include:
10 Bullet Journaling Articles
Add more relevant content to your blog to increase your authority on this topic with the following articles. They cover specific areas of bullet journaling that your readers will be curious about, from using the journal for weight loss to how to create goals with this type of journal.
Social Media Graphics & Posts
Promote your blog posts on social media sites like Instagram and Pinterest with these editable social media graphics. They each come in JPG and PSD format, allowing you to edit them easily with your own unique blog post titles.
* There is also a social media post written for each article/blog post title.
Bonus: 60 Ideas for Bullet Journal Collections
As a bonus, I have put together a list of 60 different collections for bullet journals that you can give away to your readers.
Your readers will love these! Collections are types of lists that are often featured in bullet journals, such as "Places to Visit" or "Task Lists".
Collection Categories:
Resources Page
Wondering how you can promote bullet journaling content? This Resources Page provides everything you need, including affiliate programs to join, social media sites to promote your blog posts or opt-in report, and a list of products to promote.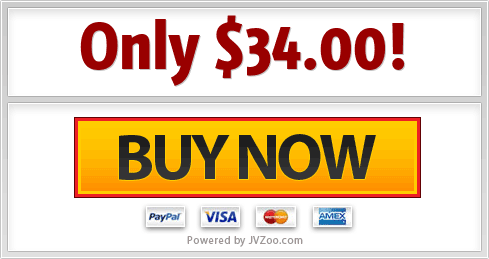 Yes, I Want Instant Access!
You will get instant access to: