Brand New Done-For-You Content Package That Helps You Become an AUTHORITY in an Evergreen Niche That Will Bring Your Health Blog To The Next Level
Dominate the Natural Skincare Niche with This Brand High-Quality PLR eBook Package
Don't miss your chance to join the hot trend of natural skincare and natural beauty, with this high-quality PLR eBook package.
'Going Green' Has Reached the Skincare Industry
The focus on being 'green' and going organic has now reached skincare and beauty industries. Companies big and small are jumping onboard and they strive for more natural products – and the consumers are paying attention.
With this new PLR package about natural skincare, you can educate your readers on the importance of going natural with their skincare routine and promote more natural options for both DIY and store-bought products.
Natural Skincare Content for Everyone on Your List
Why should you promote natural skincare and beauty? Because it fits all lifestyles and budgets, with something for everyone.
Your readers might care about using less toxins on their skin, achieving youthful complexions without causing their skin to suffer for it, and might be more interested in using natural ingredients like herbs and oils.
Show them how they can accomplish this with high-quality, prewritten content that is tailored to people living a more natural and holistic lifestyle.
Summer is Right Around the Corner
Want to give your readers an added incentive? Show them how they can have the dewey, glowing complexion they want in the summertime with minimal makeup – all by improving their skincare routine.
While natural skincare is an evergreen topic you can promote year-round, it has a unique advantage in the summertime. This is when people want to have a more natural, glowing complexion without using a lot of makeup.
Why Should You Promote with Natural Skincare Content?
Natural skincare is a topic that engages your readers year-round, offering you an endless amount of promotional opportunities day after day.
Natural Skincare is Trending
Health and beauty-related magazines, blogs, and news articles are filled with content all about going natural with skincare and beauty routines.
Natural skincare works for many different niches, including health, holistic and alternative health, anti-aging, beauty, food and diet, lifestyle, and more.
What You Get in the Natural Skin Care PLR Package
Natural Skincare PLR Package Details
'Your Guide to Natural Skincare' eBook
Show your health audience the importance of natural skincare with this brand new, 42-page eBook called Your Guide to Natural Skincare.
It contains 10,140 words of high-quality content, as well as a disclaimer, introduction, and table of contents. There are 10 chapters in total, including:
Chapter 1: Going Natural with Skincare Treatments
Chapter 2: Natural Anti-Aging Tips and Tricks
Chapter 3: How Your Diet Affects Your Skin
Chapter 4: DIY Skincare Products with Essential Oils
Chapter 5: Get Rid of Cracked Heels for Good
Chapter 6: Natural Skincare Tips for Your Body
Chapter 7: Avoid These Chemicals in Drugstore Skincare Products
Chapter 8: Recommended Natural Skincare Products
Chapter 9: Natural Skincare Tips for Every Season
Chapter 10: Starting Your New Natural Skincare Routine
eBook eCover Graphics
You will also get professionally-designed eCover graphics to go with the eBook. The flat version and all four 3D versions of the cover come with PSD files, making them easy to edit.
The following 3D versions of the cover are available:
Cheat Sheet - Choosing Natural Skincare Products
There is a cheat sheet all about Choosing Natural Skincare Products that goes perfectly with the eBook. You can use this as a free content upgrade for your list, send it as one of your follow-ups, or include it in a package with the opt-in report listed below.
The cheat sheet includes 5 main sections:
Toxic Ingredients to Avoid
Derivatives and Preservatives
Natural Skincare Products
Drugstore Natural Skincare Brands
Additional Tips
It is available in Microsoft Word, making it super easy to edit or customize the information as needed.
'Dangers of Over-the-Counter Skincare Products' Report
Need additional skincare content? I have you covered with the new 'Dangers of Over-the-Counter Skincare Products' opt-in report. This 10-page report discusses the toxic ingredients often found in store-bought skincare and beauty products, discussing what each one is and why they should avoid it.

Dangers of Over-the-Counter Skincare Products

10 pages, 17 sections, 3,290 words

1. Sodium Lauryl Sulfate (SLS)
2. Ethanolamines
3. Butylated hydroxyanisole (BHA)
4. Formaldehyde
5. Triclosan and Triclocarban
6. Coal Tar
7. Oxybenzone
8. Parabens
9. Polyethylene glycol (PEG)
10. Retinol
11. Petroleum Distillates
12. Fragrance
13. Phthalates
14. Nanoparticles
15. Hydroquinone
16. Silicone-derived Emollients
17. Talc
Report eCover Graphics
The 'Dangers of Over-the-Counter Skincare Products' prewritten report also comes with an editable cover, including four 3D versions.
10 Natural Skincare Articles
Add more relevant content to your blog to increase your authority on this topic with the following articles. The high-quality articles are longer in length, ranging from 660 words to over 900 words. These are great for discussing more specific topics about natural skincare, working great as blog posts or follow-up emails for the eBook or report
Social Media Graphics & Posts
Promote your blog posts on social media sites like Instagram and Pinterest with these editable social media graphics. They each come in JPG and PSD format, allowing you to edit them easily with your own unique blog post titles.
Bonus: 30 Social Media Posts
Get some help promoting the articles on social media sites like Twitter or Facebook with these starter social media posts. There are 3 different options for each of the articles, giving you a total of 30 social media posts.
Combine them with the social graphics, and promoting your new content will be a breeze.
Bonus: 100 Royalty-Free Images
When you are customizing blog posts or reports, creating your own graphics, or sending autoresponder follow-ups, you typically need images. The problem is not only finding images you have the rights to use, but ones that are relevant to the topic.
I have done all the work for you by finding 100 royalty-free images with a free commercial license, allowing you to use them for any and all content as needed. The images chosen are all related to the content in the eBook, report, and articles.
Resources Page
Wondering how you can promote natural skincare content? This Resources Page provides everything you need, including the best products to promote, social media resources like Pinterest boards and Facebook groups, and non-Amazon affiliate products your list will love when reading about the topic of natural skincare.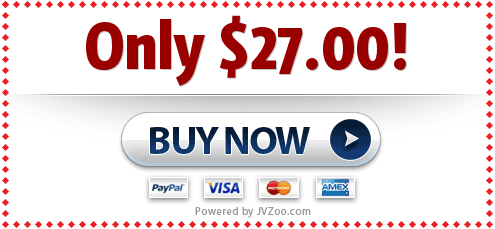 Yes, I Want Instant Access!
You will get instant access to:
FAQs
What rights come with this PLR product?
How do I make the content unique?
How do I get access to the product?
What is your refund policy?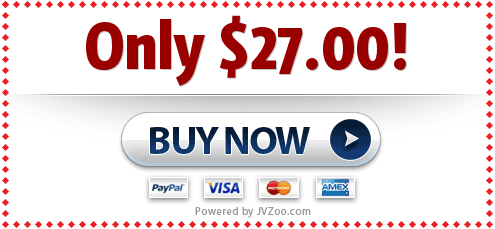 PLR Rights Terms:
1. Don't put my name on it.
2. Don't give away, trade, or sell the rights of this PLR to anyone.